Diclona - Emulgel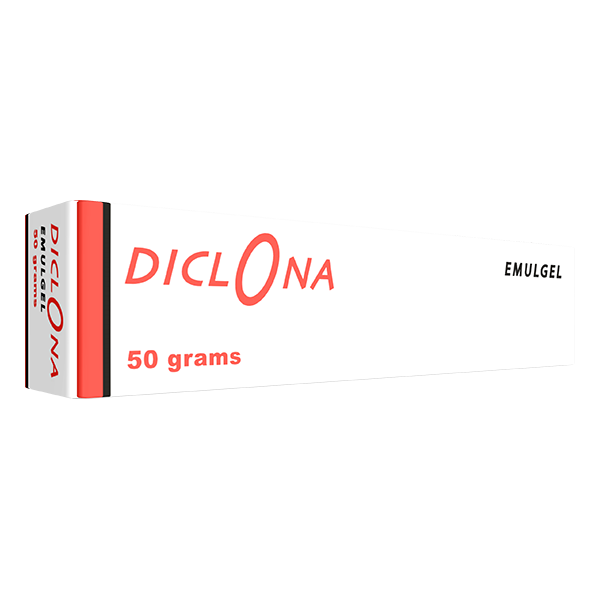 PDF file
DICLONA EMULGEL
Analgesic/ Anti-inflammatory
Composition
Each 100 gram contains Diclofenac diethylamine 1.16g equivalent to 1 gram sodium diclofenac.
Indications
Local symptomatic relief of pain and inflammation.
Pack Size
Diclona Emulgel : 30 and 50 grams
إيملجل ديكلونا
مسكن ألم /مضاد التهاب
المكونات
كل 100 جرام يحتوي على 1.16 جرام من ديكلوفيناك ثنائي ايثيل امين ، ما يعادل 1 جرام من دیكلوفیناك الصوديوم.
دواعي الاستعمال
تخفيف موضعي للألم و الالتهاب.
حجم العبوة
إيملجل ديكلونا: 30 و 50 جرام